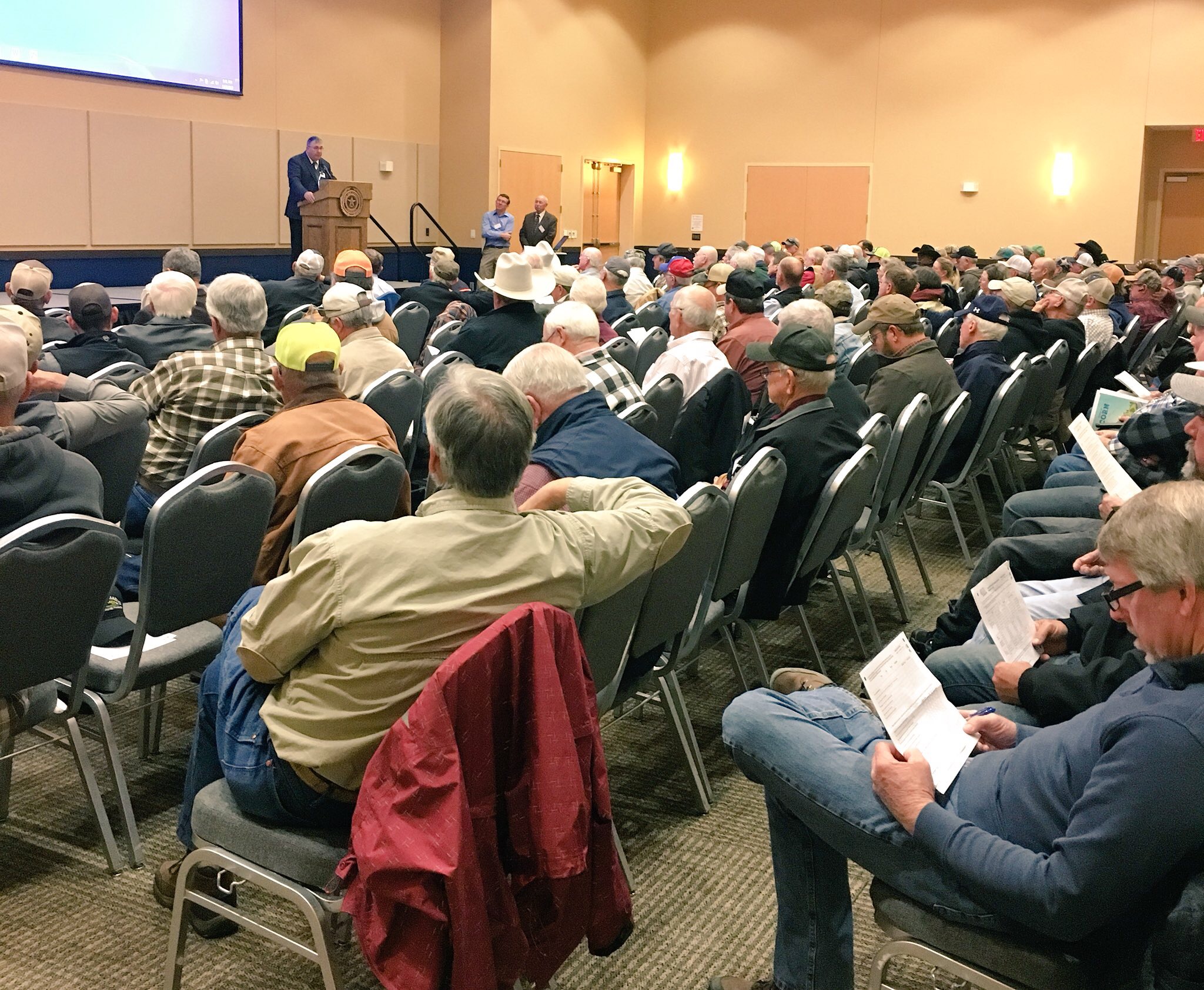 A Texas Wheat staff member attended the Ag Techology Conference at Texas A&M University-Commerce on Thursday, December 7. This conference has served producers by offering industry discussions and continuing education credits for 20 years.
Texas Wheat participated as a sponsor of the event, which allowed producers attending the meeting to get updated materials from the Texas Wheat booth, including the 2017 Seed Book and Annual Report, and have an opportunity to sign up for or renew their association memberships.
Ben Scholz, Texas Wheat Producers Board Chairman and alumnus of Texas A&M University-Commerce, served as the moderator for the conference. The program included crop management updates from Texas A&M AgriLife officials and a review of pesticide technology from representatives with Bayer, Syngenta, FMC and DuPont.
The meeting was well-attended, bringing in well over 100 producers and industry professionals from the area.
The Texas Wheat Producers Board looks forward to working with Texas A&M University-Commerce and Texas A&M AgriLife in the future in their efforts to continue educating producers.